+ 31 Twilight Sidebar Animations

EDIT: more where added that were requested



Preview: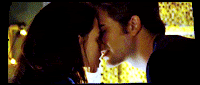 so i decided to make some animations from the movie rip we got, theres one in there from the deleted scene from access hollywood. i'll more from that and the ectended scenes and stuff when i get my DVD. christy yes your edward one and jacob one you wanted is in here. lol.
the next post will be after i get that, with icons, wallpapers, and 2 (one re edit and one new one) mood themes. so yeah i hope these are alright. :D
+ Comments are love.
++ DO NOT edit these in any way.